Although it was supposed to open in November, the much anticipated Soul Tavern vegetarian restaurant is finally opening in typical Miami Beach fashion: eight months late, on July 14.
Billing itself as Miami's "first vegetarian gastropub and elixir bar," Soul Tavern – which is opening at 1801 West Ave. in South Beach's Sunset Harbour – has lofty ambitions, aspiring to be the place where "sophisticated food connoisseurs and health-focused individuals can both enjoy a meal together."
Based on the elements of Wood, Fire, Earth, Metal and Water (take that Earth, Wind and Fire!), Soul Tavern's menu sounds like it's based more on Buddha than Julia Child.
"Using a five-thousand-year-old system of harmonizing and balancing the body, mind and spirit, we're focusing on timeless traditions, not the trends that come and go," explains executive chef Kristof Czartoryski, whose culinary training has taken him all over the world from France to Japan, Poland, Brazil, Asia and India. "We want to bring health back into the entire dining experience and give the community something it craves."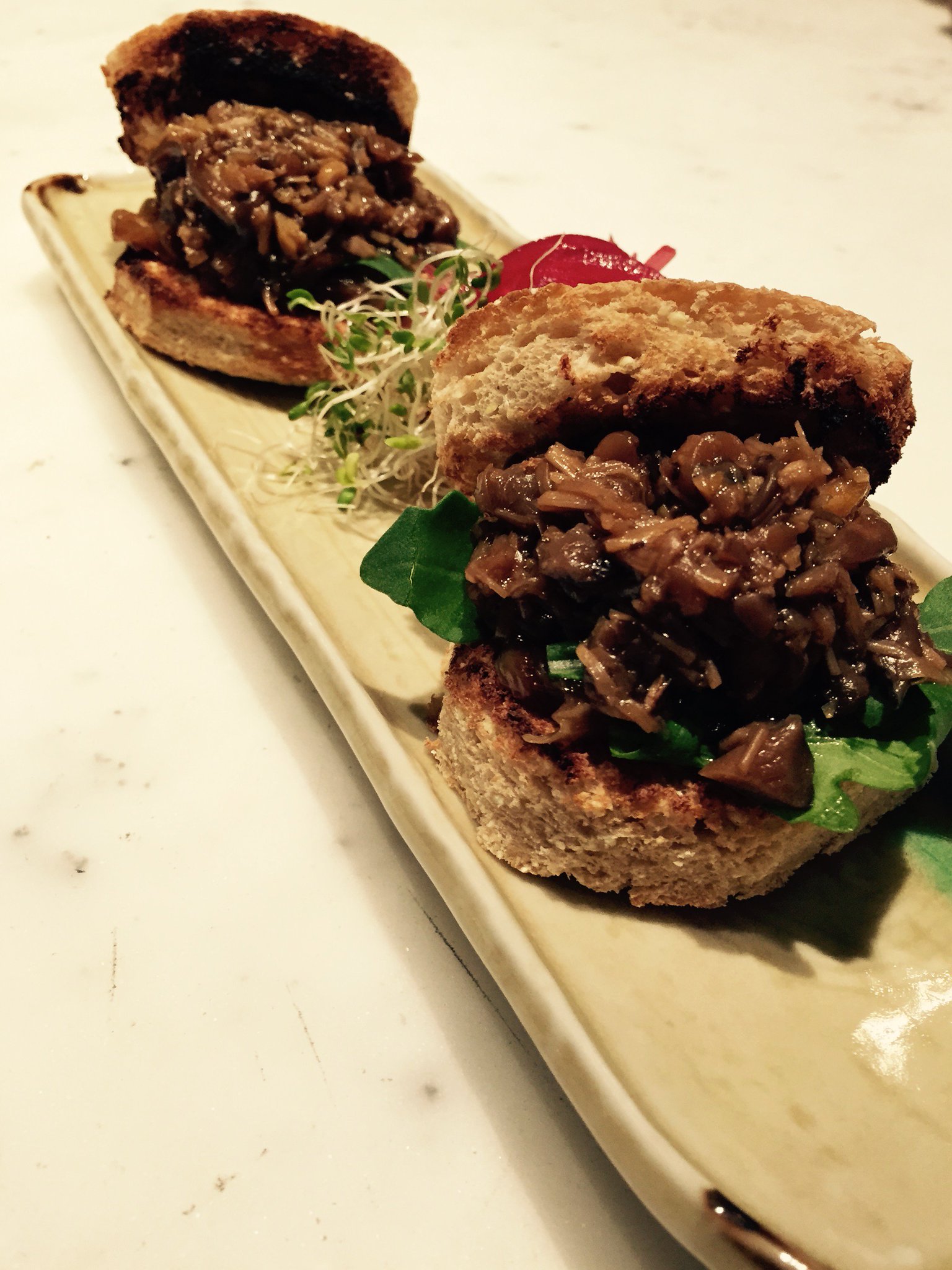 Menu items include:
Soul Fired Pizzas ($16) with ingredients like exotic mushrooms, ginseng, pomegranate, pistachios, beets and lotus root
Starters and small plates including Hemp Nut Encrusted Edamame Cakes ($12) with black tahini and a lotus root fennel salad and Watermelon Tomato Consommé ($12) with flower petals.
Sushi, including the Mushroom Nigiri ($15) and Scale-Up Maki ($14)
Main entrees like the Porto Miami Burger ($17) with Portobello, beet, caramelized onion, breaded eggplant and tangy mustard remoulade and Soulful Ramen ($18) with plant broth, yam noodles, mushrooms, seasonal veggies, sesame paste and optional marinated organic egg
And yes, there's booze. There are eight beers on tap, wine, a large sake list and a full bar, with a menu curated by Sommelier Dale Thomas Vaughn, author of "Beer Snobs Are Boring" and "Wine Snobs Are Boring."
But all beverages are not alcoholic. Owner Jason Gordon, who has his doctorate degree in Chinese medicine, also created a line of 37 Chinese herbal elixirs to help customers sleep, soothe muscle aches, calm mood swings and aid in workout recovery.
"The high concentration of healthful options such as gyms and boutique fitness studios, juice bars and restaurants in the neighborhood shows that there is an incredible demand for wellness in Miami," he says.
Source : Miami.com